ORGANIC | VEGAN | GLUTEN FREE | NUT-FREE | NON-GMO | KOSHER | HALAL | NO ADDED SUGARS & SYRUP | NO ADDED SULFITES & PRESERVATIVES
WHAT IS INSIDE?
Packed with essential vitamins, dietary fiber and antioxidants, our dried fruits are perfect for snacking. Sunny Fruit is real food and real food is better for the environment, is heart-healthy, and is full of nutrition to help support a healthy lifestyle.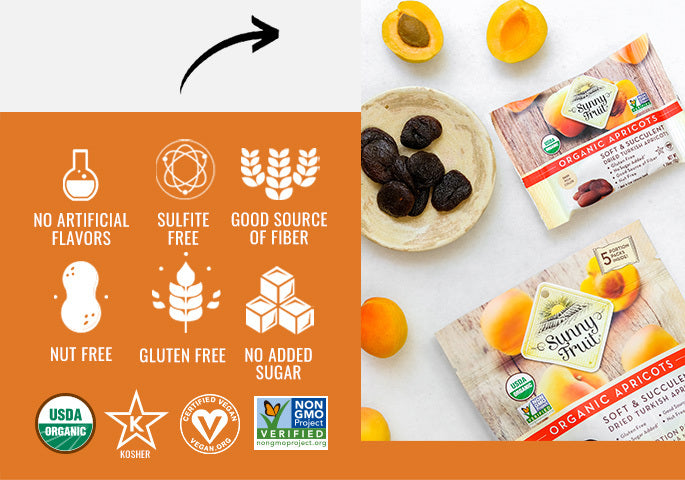 ORGANIC DRIED FRUITS
SEE ALL PRODUCTS
SOLD OUT
SOLD OUT
SOLD OUT
SOLD OUT
SOLD OUT
SOLD OUT
SOLD OUT
SOLD OUT
SOLD OUT
SOLD OUT
SOLD OUT
SOLD OUT
OUR CUSTOMERS SAY ABOUT US
The Yummiest. Everyone Should Try! It's Like a Party for Your Mouth!
Some of the best prunes I have ever eaten! Greay Flavor. Super fresh. Great Value!
Dates Are Good Substitute for Other Refined Sugar Desserts and These Come in Small Packages, Which Is Good to Make Sure You Don't Overeat
I Love the Fact That These Came in Individual Pouches, They Were Super Fresh and Delicious!
I Love the Little Preportioned Snack Sized Packs and It Keeps Each Experience Fresh! Delicious!
These Were Great for Family! My Daughter Is a Picky 9 Year Old and Loved Them. Great Healthy Snack!
SWEET SOURCE OF CULINARY INSPIRATION
NEW RECIPES
Our organic dried fruits are indeed an endlessly sweet source of culinary inspiration. All of our dried fruits add a sweet dimension to savory entrees, main courses and desserts from cookies, to tortes, and everything in between.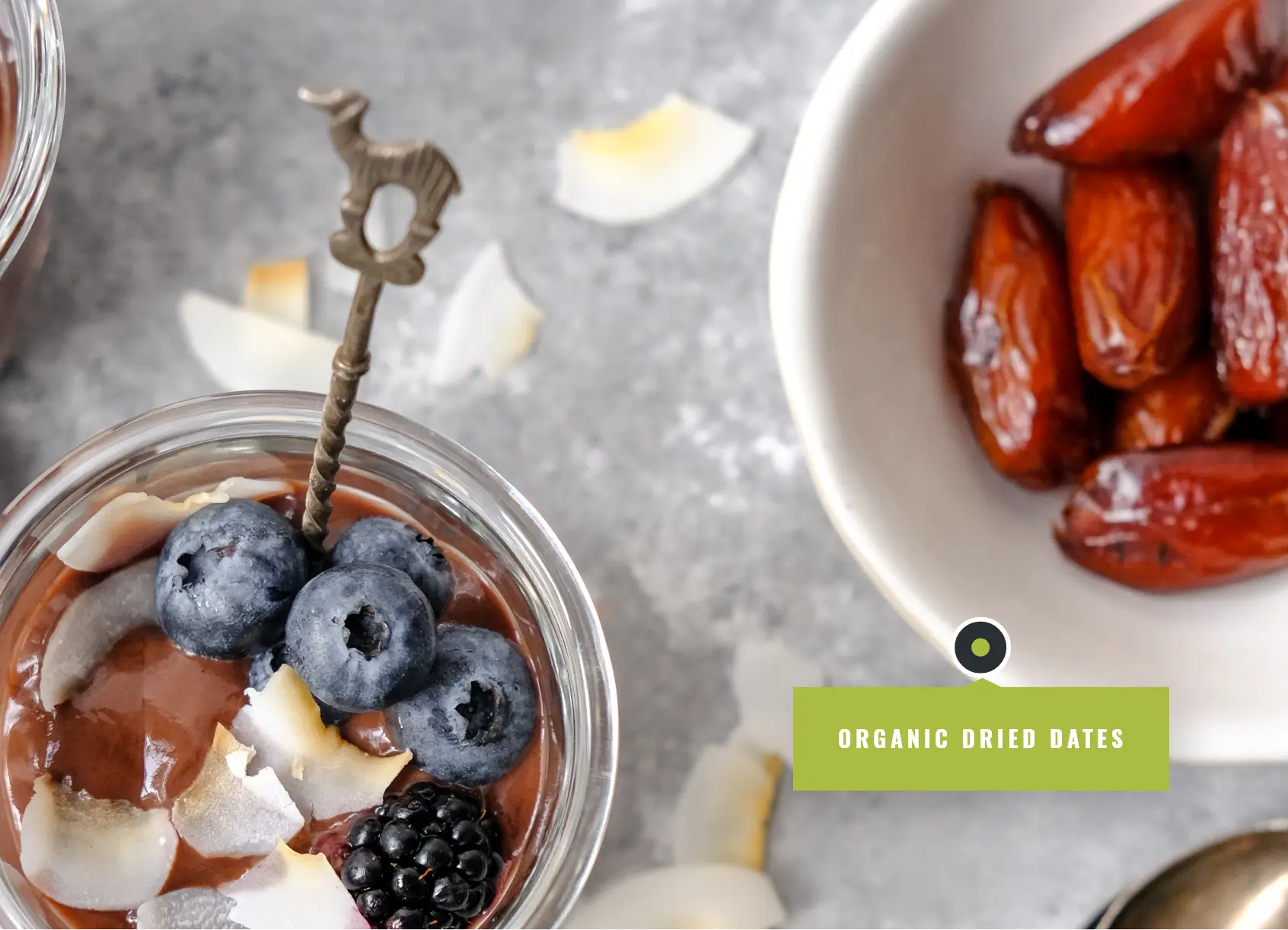 FROM OUR BLOG
SUNNY DIARY