DELICIOUS | ORGANIC | NO SULFITE | NO ADDED SUGARS
5 PORTION PACKS
SOLD OUT
SOLD OUT
SOLD OUT
SOLD OUT
SOLD OUT
CHOCK FULL OF BENEFITS
Each luscious bite of our functional fruits is good for your health and taste buds with 25% of the daily recommended amount of fiber. Our sun-drenched fruits are infused with all natural chicory root from Belgian soil. Famous for its health benefits, this ancient chicory root is bursting with prebiotic fiber, empowering your best digestion.

Our dried fruits with added all natural green tea extract contain polyphenols that are chock full of benefits. As you eat each fruit, you'll learn that getting your green tea intake is more convenient and delicious than ever.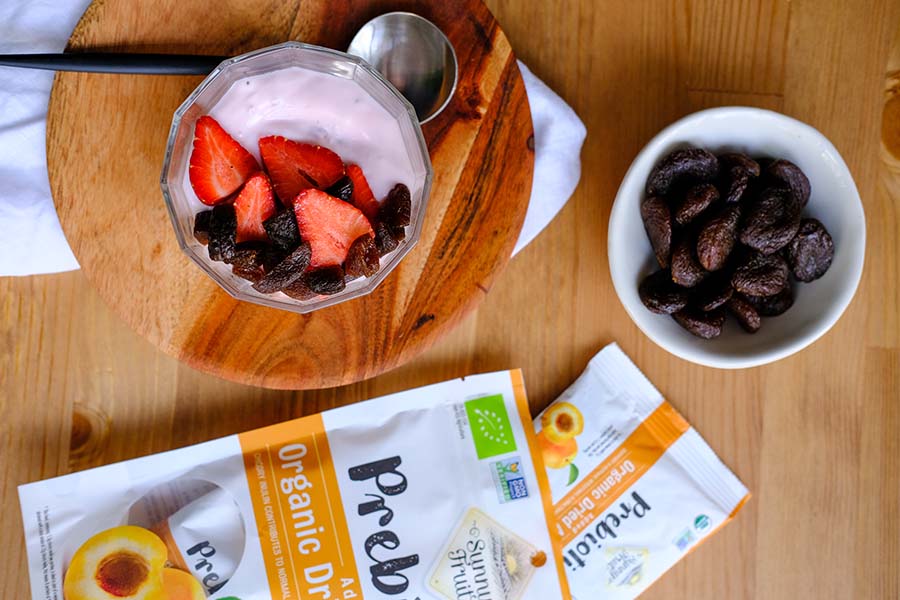 12 PORTION PACKS - NOT AVAILABLE ONLINE
View all
SOLD OUT
SOLD OUT
SOLD OUT
SOLD OUT
SOLD OUT
SOLD OUT
SOLD OUT
SOLD OUT
SOLD OUT
MINDFUL SNACKING
After the harvest of the best available fruits in the world created by the perfect marriage of fertile soils and unique climates, we meticulously sun-dry them for ideal sweetness. Packing at the source assures you consummate quality control and freshness, with nothing artificial added.

Our organic dried fruits make for nutritious snacking and are also an endlessly sweet source of culinary inspiration. All of our dried fruits pair beautifully with hearty cheeses, crusty loaves of bread, and cured meats. They also add a sweet dimension to savory entrees. As for desserts; from cookies to tortes, and everything in between.