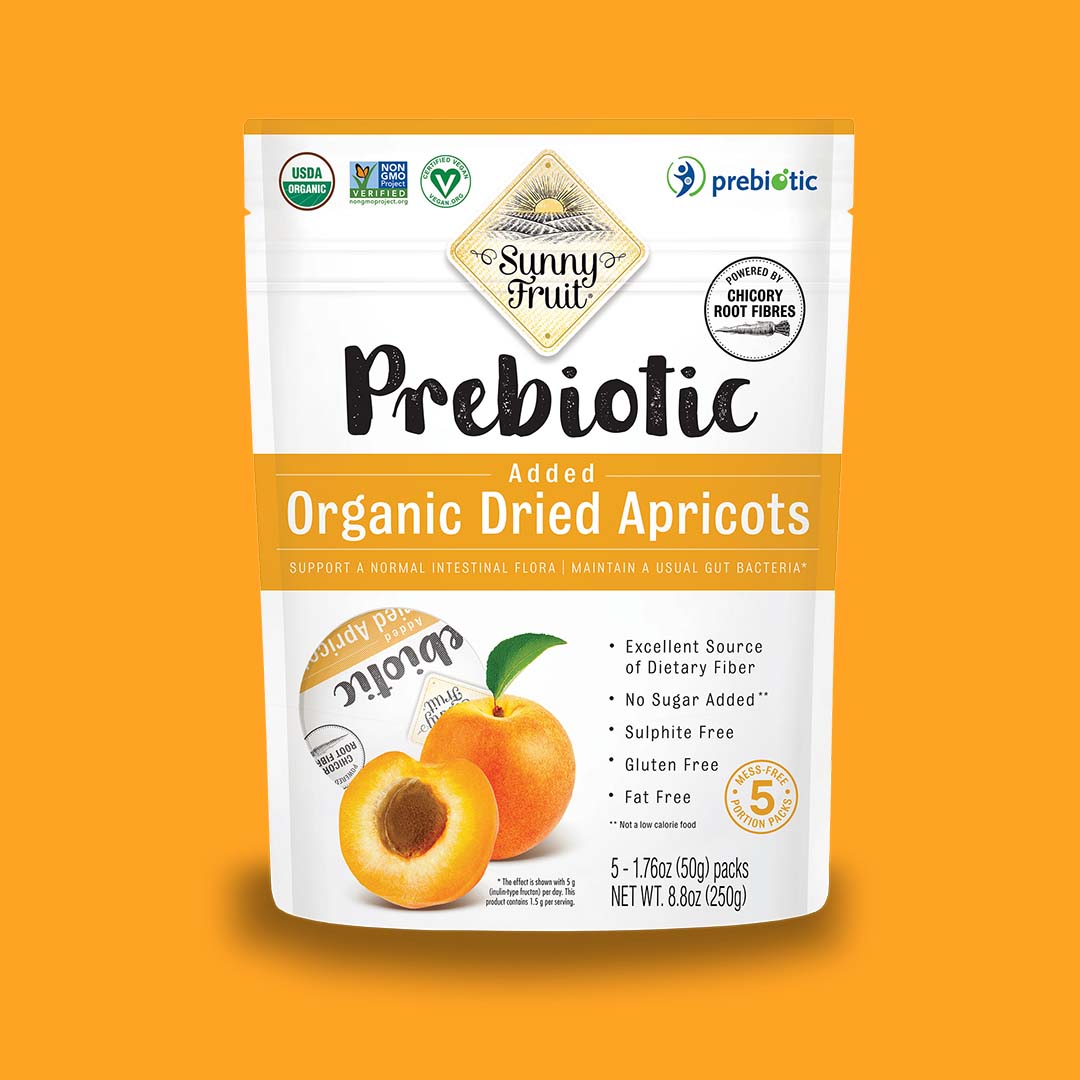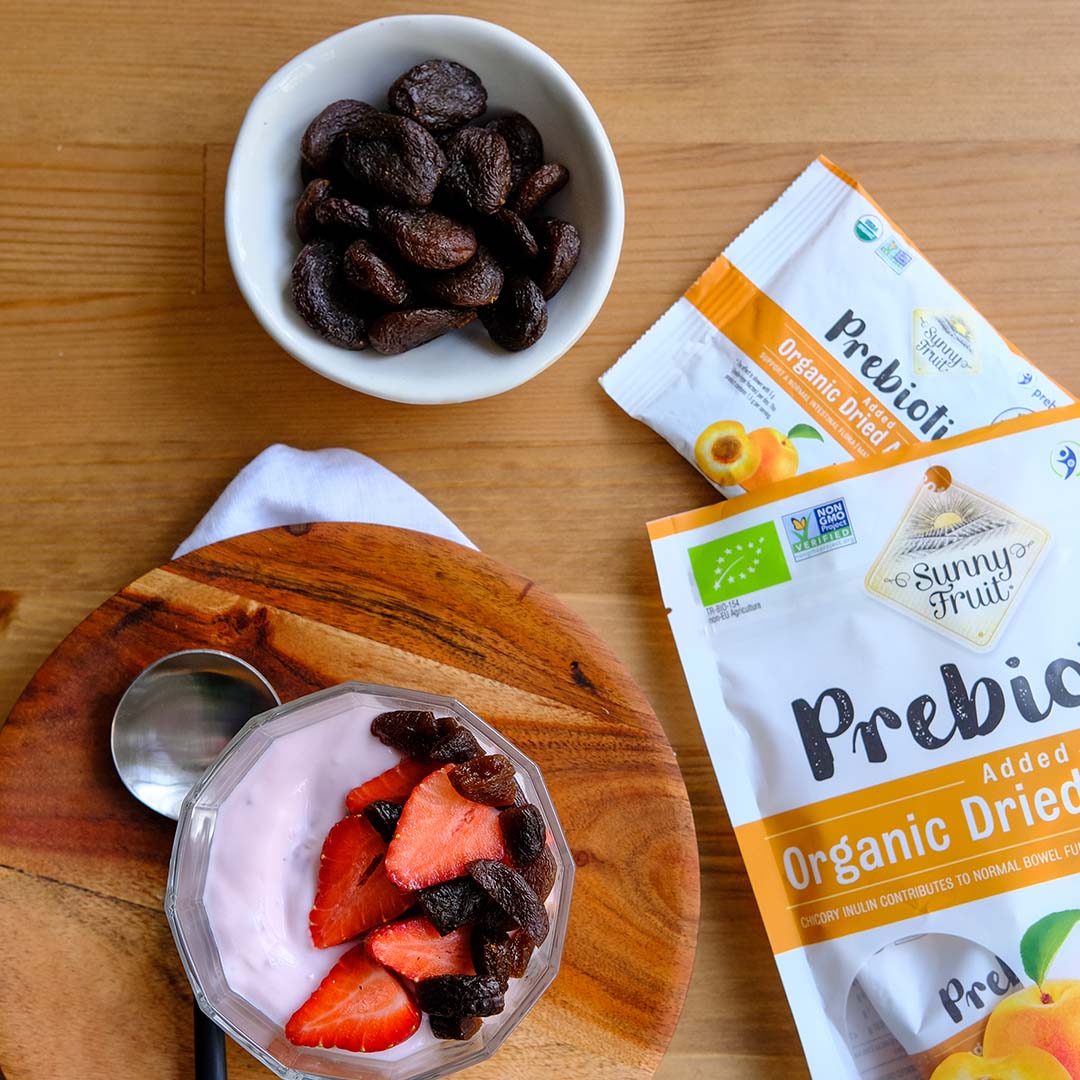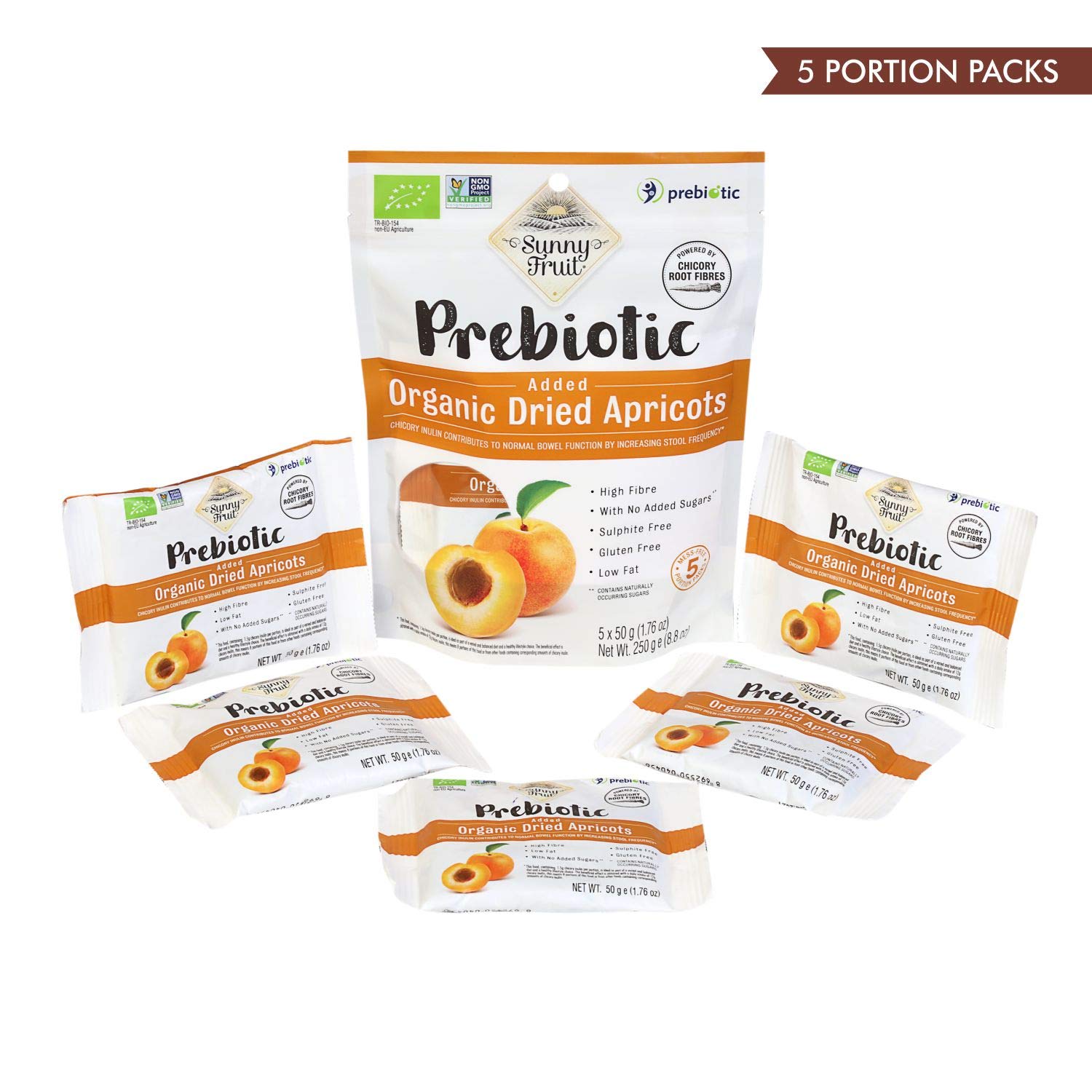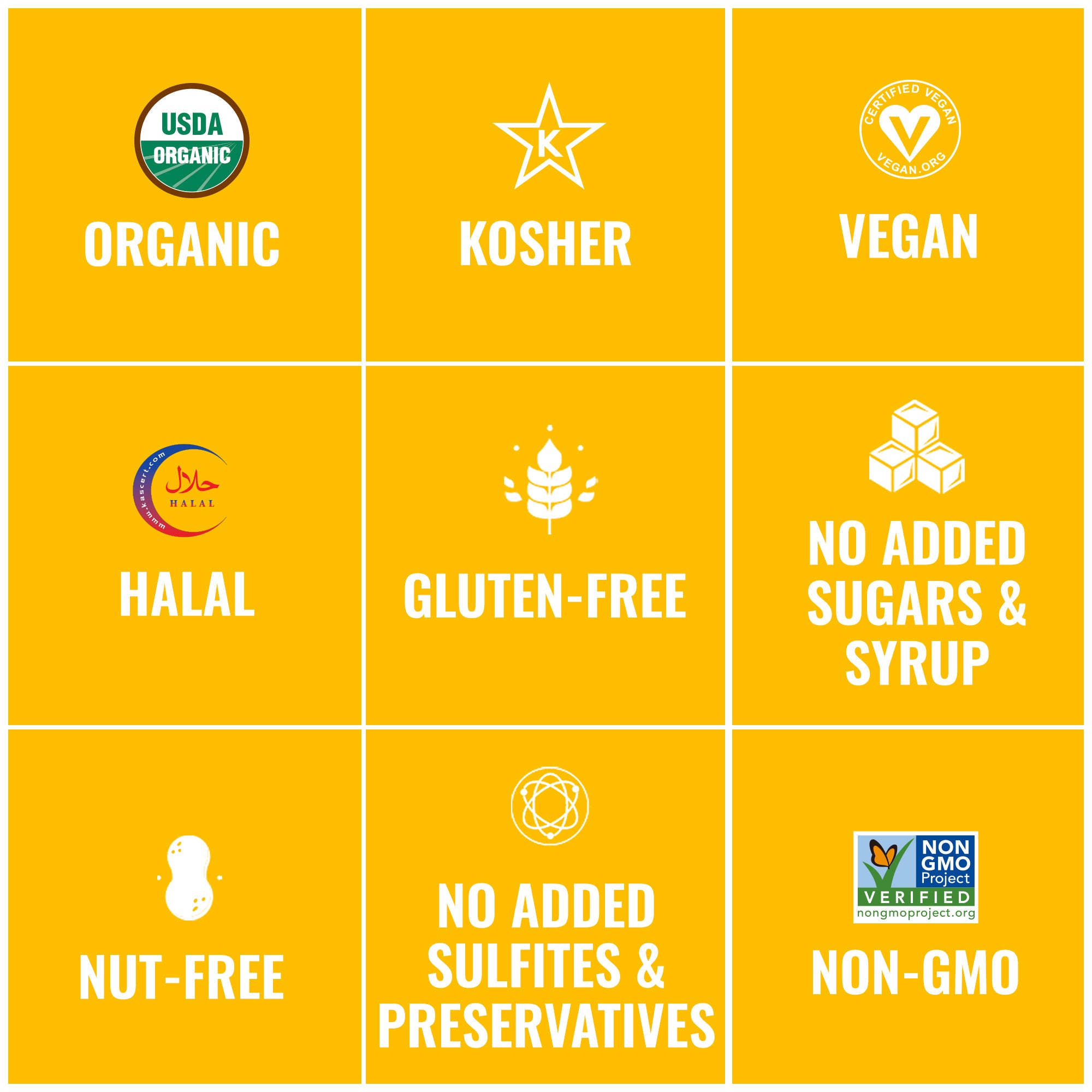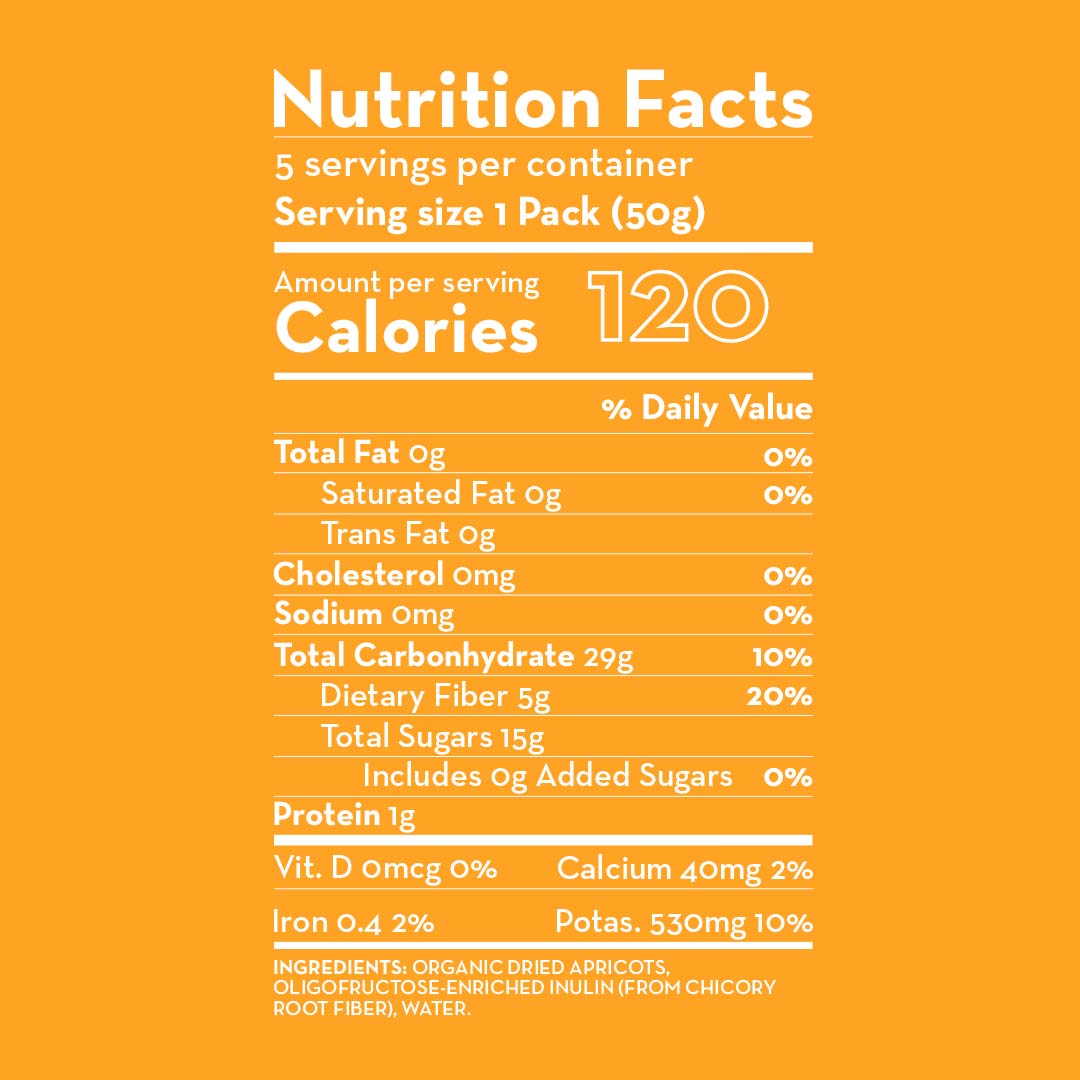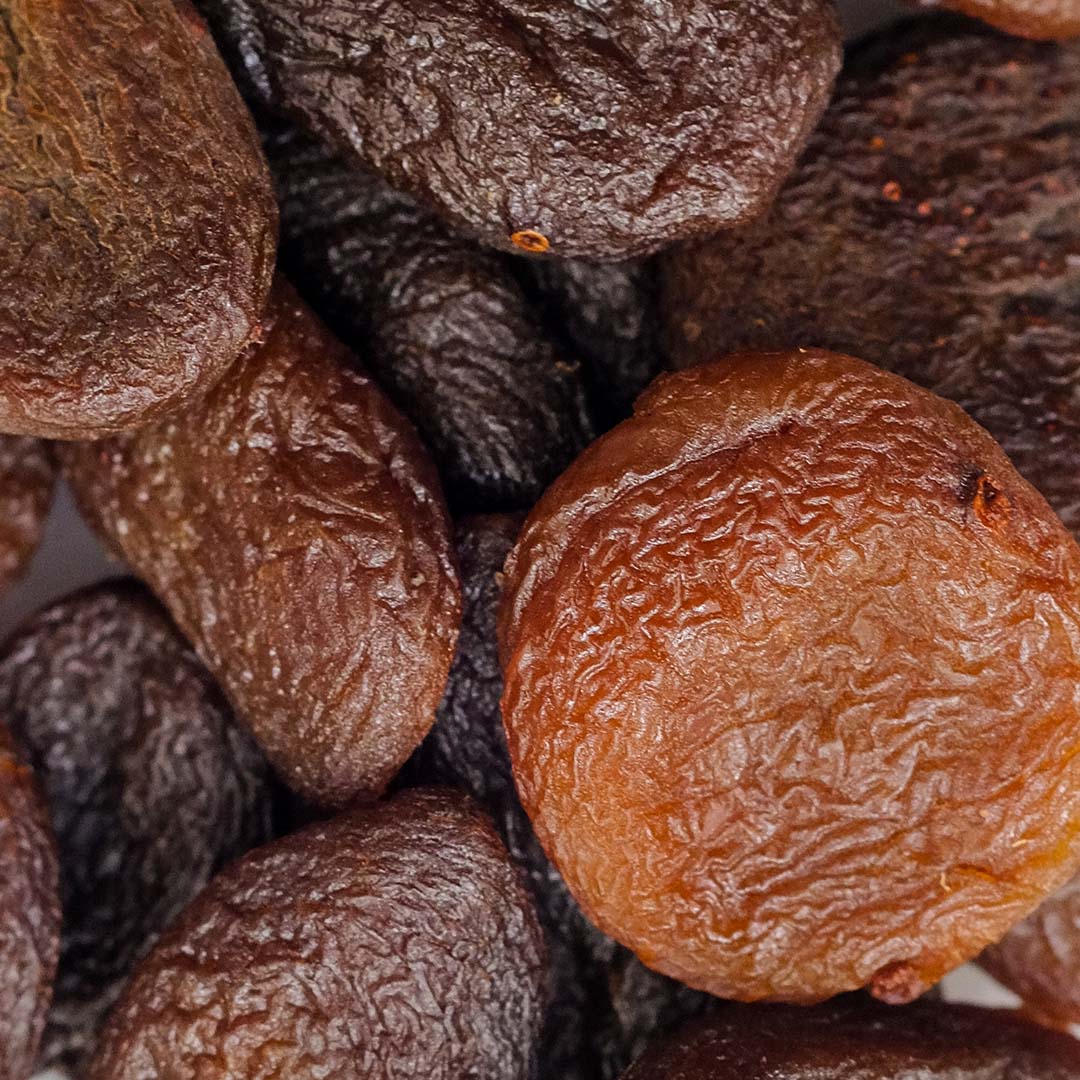 ORGANIC DRIED APRICOTS W/ ADDED PREBIOTICS
---
Orders less than $29 will be charged $5 shipping (Continental U.S. only).
Organic Dried Apricot Snacks With Added Prebiotics

Indulge in fruit as perfect as a summer's day. Each luscious bite is good for your health and taste buds with 25% of the daily recommended amount of fiber, empowering your best digestion.

Flavor and texture is on the start. Our sun-drenched apricot is infused with all natural chicory root from Belgian soil. Famous for its health benefits, this ancient root is bursting with prebiotic fiber, giving you the good stuff.

A marriage of the fertile soils and unique climate in Turkey creates the most perfect, nutrient-rich, organic and vegan dried apricots on earth. These premium gourmet dried apricots with added chicory root fibres contain no gluten, dairy, eggs, added sugars, syrups, sulphite, sulfur, or soy. In order to avoid the use of preservatives and harmful chemicals, our apricots are rehydrated and lightly pasteurized to ensure its unique texture! 

Our snack packs provide convenience, giving you a healthy on-the-go option to satisfy your sweet tooth. While kids don't normally read nutrition labels, they vote with their taste buds and these apricots are a true lunchbox winner. Our dried apricots also make for a delicious and nutritious addition to a cheese platter, gift baskets, mix with granola and yogurt, add to your smoothies, bake, or eat them straight out of the bag!

Shipping WILL BE CALCULATED AT CHECKOUT
Shipping Only Within The Continental US
FREE shipping for orders over $29
$5 shipping for orders under $29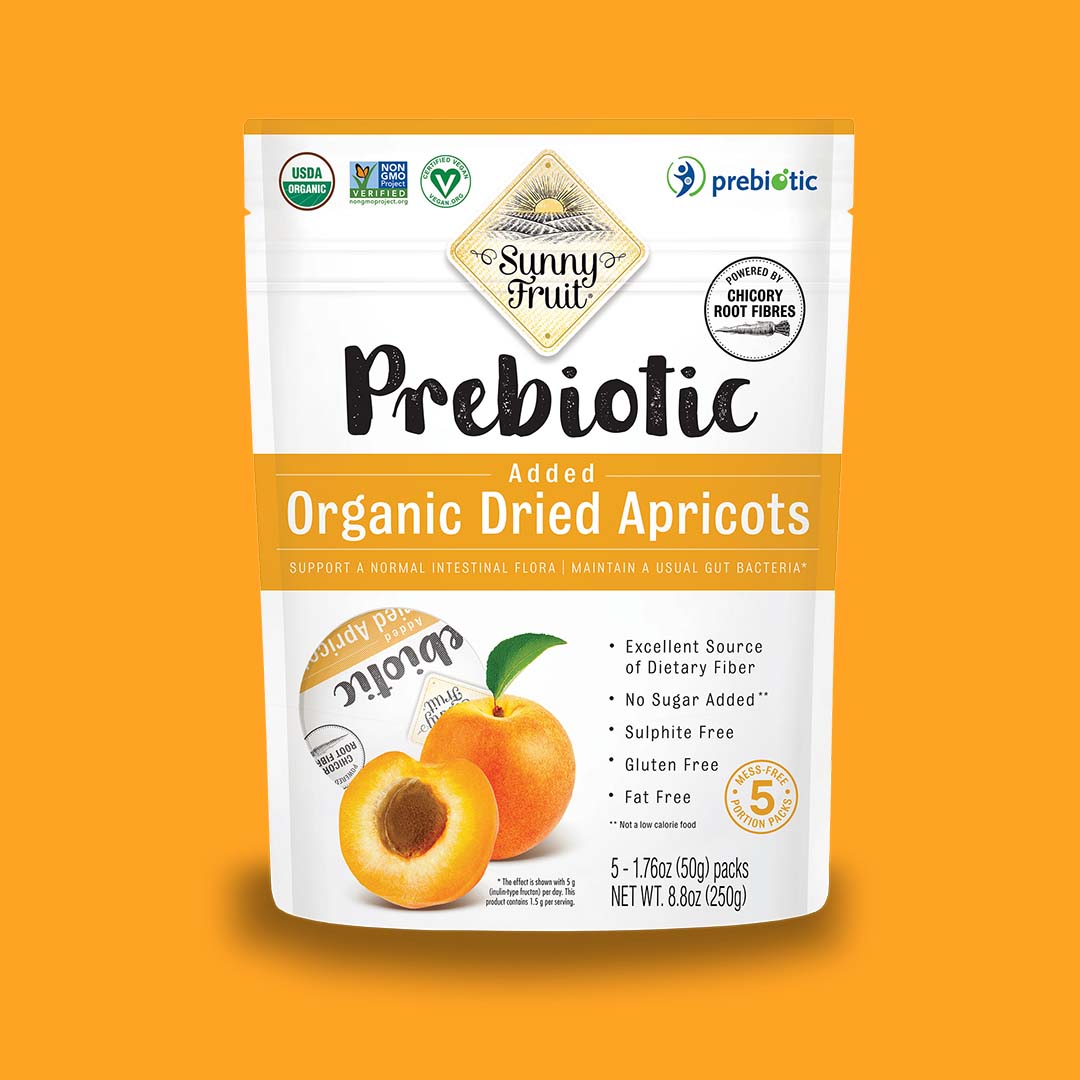 This product is rated 3.9 of 5.0 stars.
It has received 20 reviews.
<h6>YOU MAY ALSO LIKE</h6>